I know homemade lotion seems a little daunting. Sort of like running your first marathon. Or knitting your first scarf. You're scared of leg cramps. Or getting permanently trapped in a giant tangle of sage-colored yarn.
But lotion-making isn't that difficult, I swear.
Commercial lotions are basically the dumping grounds for chemical companies. You can either be hyper-vigilant at deciphering ingredients (who has time for that??), or you can take a note from the hippy handbook and make your own. It's actually a lot more fun than you think! And believe it or not, it actually takes up less time that becoming an ingredient ninja.
(Says the woman who will sometimes spend 15 minutes in the beauty aisle looking at labels. Which is really just an elaborate technique in self-sabotage. Because no one — no one — comes away from that aisle feeling optimistic about the world. I admit: that's a bad habit that needs fixin' — I'm working on it. I promise.)
I wanted to build a resource for you to access pretty much all of amazing DIY lotion recipes you could ever need. Trust me, you will fall in love with one of these concoctions.
Obviously, not every lotion recipe is right for every body. That's why I wanted to gather a HUGE stock of lotion recipes in one easy-to-access location, so you can find the right lotion for you. So whether you need a non-greasy formula, something uber simple, a suncreen lotion, lotion bars, or anything in between, there is a recipe here for you. Give one a whirl and let me know what you think!
Homemade Lotion Recipe #1
All natural homemade lotion from Wellness Mama.
Recipe #2
Nourishing hand and body cream from Whole New Mom.
Recipe #3
Homemade moisturizer with no coconut oil by Live Simply.
Recipe #4
Non-greasy hand and body moisturizer by DIY Natural.
Recipe #5
Insanely easy whipped body butter by… me! 😉 (This is the recipe that started my crazy DIY adventure that led to things like homemade lip balm and other wacky ideas.)
Recipe #6
3-ingredient super easy DIY homemade lotion by Mommypotamus.
Recipe #7
Lavender-chamomile sleepytime lotion by Everyday Roots. (I'm thinking this will be perfect for the kids after bath time in the evening, right?)
Recipe #8
Non-greasy shea butter lotion by Life from the Ground Up.
Recipe #9
Super easy hard lotion bars by Common Sense Home. (These are SO easy to travel with.)
Recipe #10
Healthy vanilla homemade lotion by Healthy Living How To. (Vanilla. One word says it all. Don't buy into the fake and toxic vanilla scents at the store — go for the real stuff!)
Recipe #11
Easy shea butter and olive oil moisturizer by Detoxinista.
Recipe #12
Cooling aloe-mint lotion by GI 365. (I want to try this. Like right now.)
Recipe #13
DIY homemade eczema cream by Kula Mama.
Recipe #14
"Good Night" homemade lotion by Modern Alternative Mama.
Recipe #15
Dandelion citrus lotion bars by The Soft Landing.
Recipe #16
How to make easy homemade lotion from A Sonoma Garden.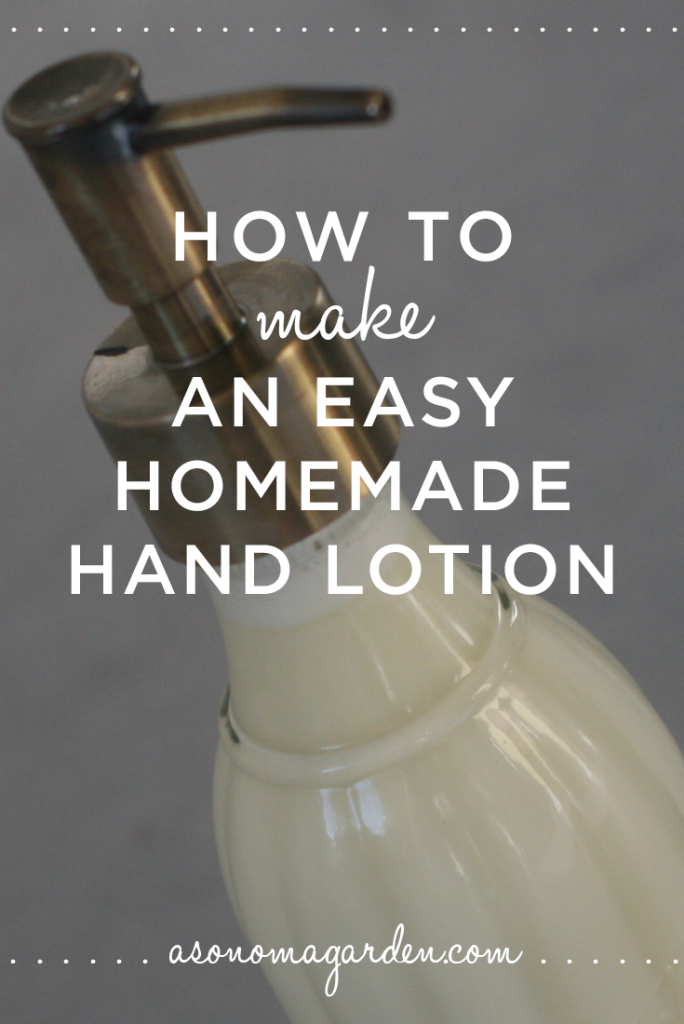 Recipe #17
Lightweight, non-greasy summer lotion by Delicious Obsessions.
Recipe #18
Homemade lotion for leg cramps and growing pains by The Nerdy Farm Wife.
Recipe #19
Easy homemade lotion tutorial by The Girl's Guide to Guns and Butter.
Recipe #20
Lavender lotion bars by Gourmande in the Kitchen.
Recipe #21
2,000 year old lotion recipe that really works by Daily Health Post. (Hey, why argue with time-tested remedies?)
Recipe #22
Coconut-vanilla face lotion bars by Don't Waste the Crumbs.
Recipe #23
Wild rose and honey hand cream by Lovely Greens. (This just looks so luxurious, doesn't it?)
Recipe #24
Homemade calamine lotion from Real Food RN. (For when you itch. Because then you just NEED it.)
Recipe #25
Homemade shaving lotion from Little House Living.
Recipe #26
Cooling food cream recipe by Primally Inspired. (Your feet will thank you.)
Recipe #27
Orange honey lotion bars from Thank Your Body.
Recipe #28
Easy, pump-able DIY lotion from Measuring Flower. (I mean, ALL that lotion. I just have to try this.)
Recipe #29
Homemade winter lotion by Frugally Sustainable. (Because you know what winter does to your skin.)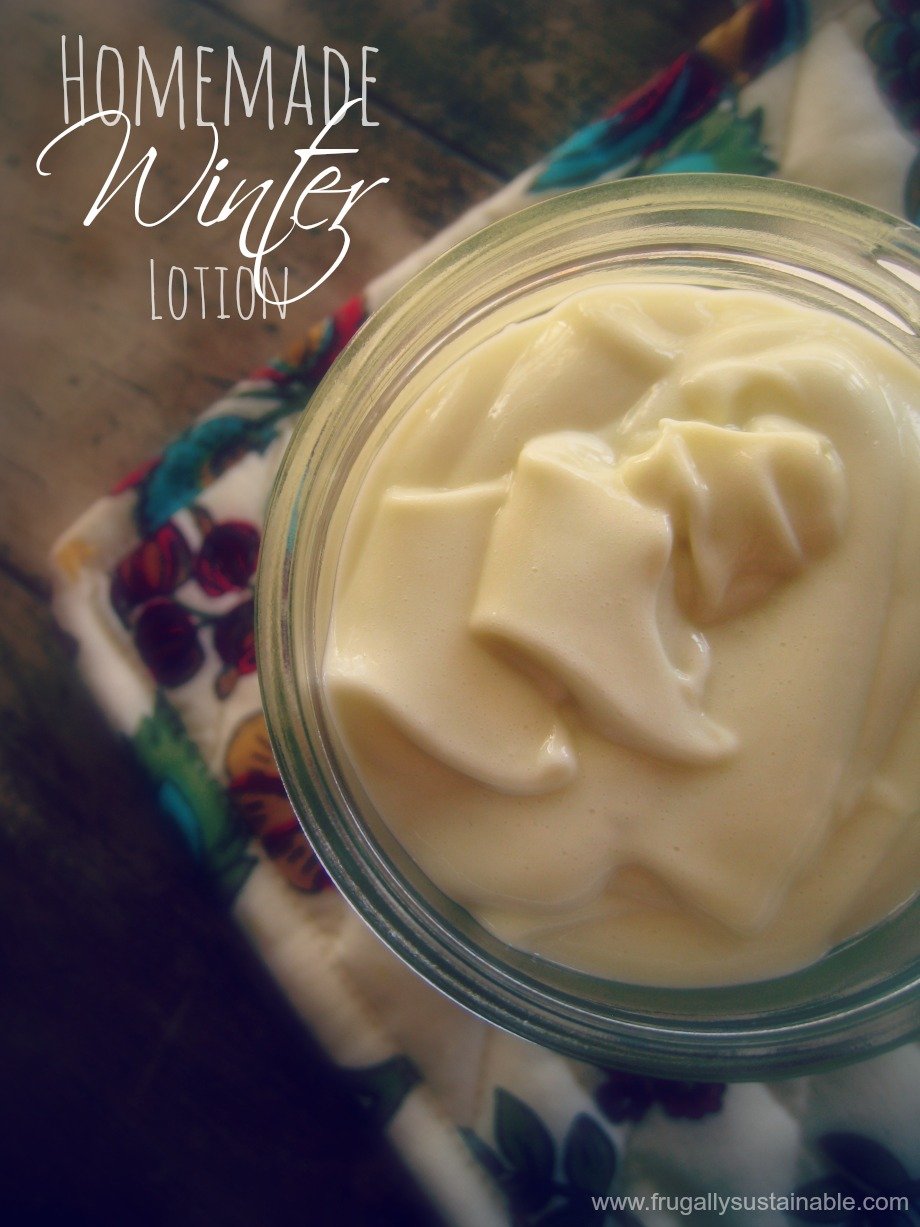 Recipe #30
DIY homemade lotion for severely dry, sensitive skin by Creatively Southern. (For skin that needs extra, extra, extra moisture. You know who you are.)
Recipe #31
Homemade face lotion from Coco's Well.
Recipe #32
Make your own magnesium lotion by Devotional Family. (We all need more magnesium. For our muscles. For our stress levels. For our hormones. For real.)
Recipe #33
Homemade calendula cream by Grow Forage Cook Ferment. (This herbal wonder is amazing for needy skin — you know: the sensitive, irritated type that needs extra attention. Kind of like "high-needs" skin. It just needs more love.)
Recipe #34
2 ingredient scented lotion from Living on a Dime.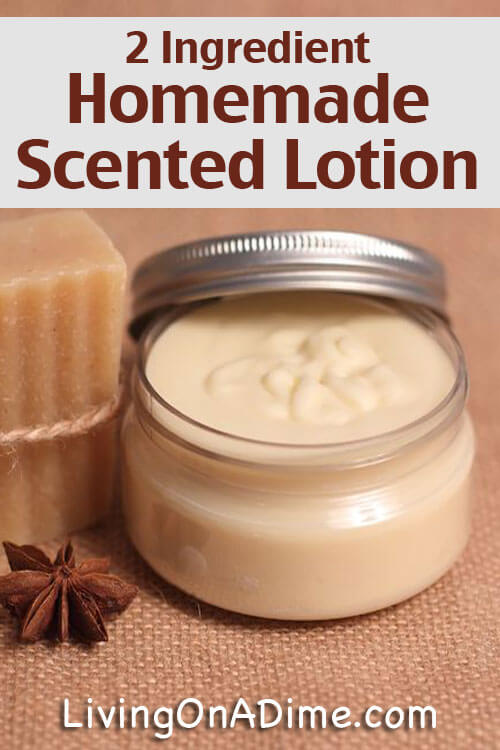 Recipe #35
Complete homemade lotion tutorial by Soap Queen. (Because my blender stick wasn't awesome enough already. Now it can make my lotion too!)
Recipe #36
All natural homemade tinted moisturizer by Don't Waste the Crumbs.
Recipe #37
Oatmeal, cocoa butter, honey, milk lotion by Mom Photographer. (This is a skin-soothing masterpiece. All those with irritated, sensitive skin: make time for this recipe this week. You will love it.)
Recipe #38
Mint and green tea whipped body butter by Saved by Grace. (Mint: awesome. Green tea: awesome. Therefore this body butter must be double awesome, right?)
Recipe #39
DIY crockpot lotion by Passion for Savings. (Again, right when you thought your crockpot was the awesomest gadget — now you know it can make lotion, too!)
Recipe #40
Homemade sunscreen lotion bars by Homemade Mommy. (Make your own sunscreen. Enough said.)
Recipe #41
Coconut cream pump lotion recipe by Fresh Picked Beauty. (I mean, there's no going wrong with coconut, am I right??)
Whew! That was a LOT of recipes. Did you find one you want to try yet? I think I'm ready to try a pump-able recipe. I've typically gone the body butter direction in the past, but maybe I'm ready to step it up and go big. How about you?
Pin these Homemade Lotion Recipes for Later:
Love DIY beauty? Learn from the master. Check out the DIY Organic Beauty from the lovely Heather Dessinger at Mommypotamus.